Open for the 2022 Christmas Season
About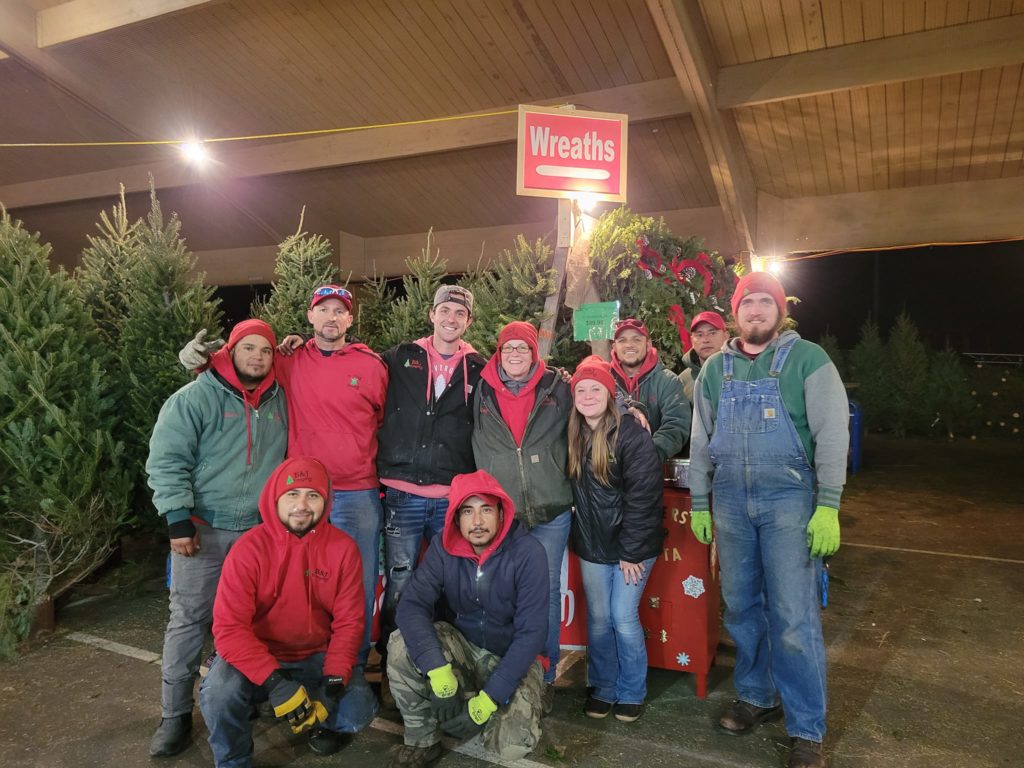 The Richfield location at Veterans Park is tradition like no other. Our Christmas Tree lot has been operating at Veterans park for more than 30 years. Currently it is managed by Joe who spends his summers in tree fields across the Midwest as our Shearing Lead. Joe and his crew have vast knowledge of trees and provide excellent service to both old and new customers. Your visit to Richfield to buy your real fresh cut Christmas tree will be memorable!
Opening and Hours
November 19th & 20th 10am-4pm
November 21st-23rd 11am-3pm
Regular Hours Starting November 25th:
Sunday – Thursday 9:00AM-8:30PM
Friday & Saturday 9:00AM-9:00PM
We will be open until sold out.
Christmas Tree Pricing
Christmas Tree Species:
Balsam Fir,
Fraser Fir,
Canaan Fir,
Korean Fir,
Colorado Blue Spruce,
White Pine,
Scotch Pine,
Norway Pine
Our Holiday Products and Services:
Fresh Cut Trees
Wreath sizes: 24″, 36″, 48″, 60″
Garland
Swags
Spruce Tops
Porch Pots
Table Top Trees
Tree Stands
Tree Baling
Boughs for Decorating
Helpful & personal service!
Richfield Lot Special Features
Over 400 Christmas Trees displayed!!!
Christmas Greenery Available
Large Variety of species & heights
Premium Fraser fir Christmas Trees
Full Sized Sleigh available for pictures.
Santa- On weekends 11:30-3:30