Christmas Trees: Twin Cities Christmas Tree Retail Lots
Closed for the 2022 Season
Tree Lot Pricing
We have three Christmas Tree Lots in convenient outdoor spaces for 2020. All of our locations have a great selection of trees and their own unique charm.
Being a Local Grower enables us to provide the best value around with quality fresh trees at a great price for your family tradition.
Come visit us at one of the Twin Cities locations. Be sure to take a look at the special features of each location to see the unique offerings: Richfield, St. Louis Park, and Eden Prairie.
Other Holiday Products:
Wreath sizes: 12″, 24″, 36″, 48″, & 60″
Garland
Swags
Spruce Tops
Porch Pots
Table Top Trees
Tree Stands
Baling
Boughs for Decorating
Red Dogwood
Birch Sticks
Helpful & personal service!
Tree Types:
Fraser Fir,
Balsam Fir,
Korean Fir,
Canaan Fir,
Spruce,
White Pine,
Scotch Pine,
Norway Pine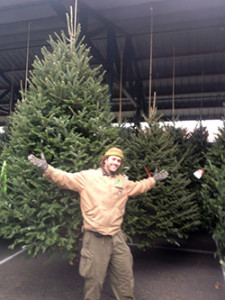 Our three Christmas Tree Retail Lots are conveniently located in a parking lot or city park within the St. Paul / Minneapolis metro area. We bring our fresh-cut Christmas trees from our local farms to provide everyone the ability to have a traditional, real Christmas tree.
Santa on Site!
We are excited to announce that Santa will be on-site at our St. Louis Park and Richfield, location.
Looking to choose & cut down your own tree?
B & J Trees' choose and cut counterpart B&J Evergreen has everything you need to start a wonderful family tradition of choosing and cutting your own tree. They have Santa, a petting zoo, horse-drawn hayrides, dog sled rides, and much more family fun!